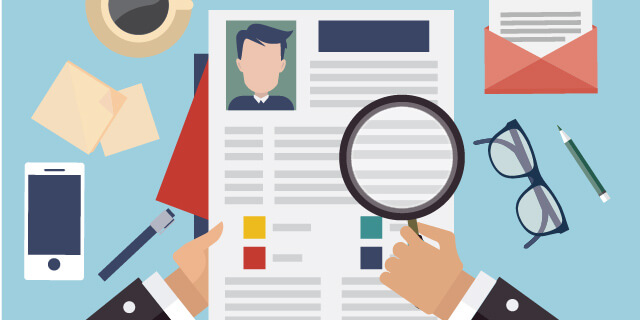 When dealing with another business entity or service provider, the common questions that must be asked are: "Can this company be trusted?" or "How much is known about this company?" Doing business in today's reality is fraught with potential risks. There are news stories about contractors who secure deposits and then never return to do the job, or accounts about companies that defraud investors out of millions of their hard earned money.
When intending to establish a relationship with a company, it is important to be certain that they are reputable, and that their image is not marred by liens, judgments, bankruptcy or civil action, either against the entity or its principals.
The following straightforward steps can save a business many future problems in dealing with a new entity:
CHECK THE COMPANY'S REPUTATION AND REFERENCES
References can be an excellent source of confirmation of both a company's reputation and its ability to live up to its commitments. Before doing business with or hiring a company to perform a service, it is imperative that references be contacted. Generally clients or former clients will provide a well-rounded picture of the company in question and its personnel. Another valuable reference, especially in the financial area, is the company's vendor list. Anybody who provides either goods or services to a company can attest to their credit worthiness.
EXPLORING THE BACKGROUND OF A COMPANY AND ITS PRINCIPALS
Depending upon the depth of background desired, it may be desirable to conduct a more in-depth inquiry into the activities of the company or its principals. The issue of litigation, either past or present, is vital in understanding the scope of the business practices. Criminal records should always be checked if any doubts have arisen regarding the company or its principals during the early phases of investigation. Many investigators automatically conduct criminal history searches regardless of what preliminary information uncovers.
COMPANY BUSINESS CREDIT REPORT
It is imperative to know a company's credit rating before embarking upon any business relationship. Knowing what possible liabilities could be faced should the company not fulfill its commitment is a significant factor. The prospective company's legitimacy is a vital piece of knowledge.
The following checklist provides some of the key pieces of information that comprise a complete business profile when doing a background investigation:
Business Name
Business Address
Business Telephone Numbers
Names of Business Owners
Names of Key Officers, Managers and Employees
Professional Business Licenses
List of Products Produced or Services Offered
Names of Suppliers, Buyers and Competitors
Business Credit Ratings
Profit and Loss Statements
Assets
Litigation, Bankruptcies, Liens and Judgments
Criminal Records for Company or Principals
#EntityBackgroundResearch
#Uphando
#SettingTheStandards